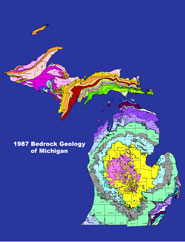 The American Institute of Professional Geologists (AIPG)
was founded in 1963 to certify the credentials of practicing geologists and to advocate on behalf of the profession.
AIPG represents the professional interests of all practicing geoscientists in every discipline.
Its advocacy efforts are focused on the promotion of the role of
geology and geologists in society.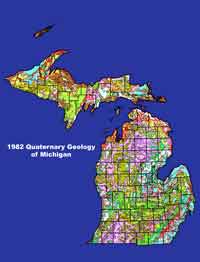 Arch Rock, Mackinac Island, Michigan. - Photo credit: Adam Heft.
(When you click on the above links the Word doc form will download to your computer.
Go to your download folder to open andfill out forms.)
Each year, the Michigan Section awards various educational grants to students and educators in amounts up to $1,000. This page provides documentation about each of the awards and grants, and has application forms that may be downloaded for use and submittal. Any questions regarding the Michigan Section grants and awards may be directed to the Subcommittee Chairman, Mellisa Powers-Taylor. Her contact information is available on the Section Officers page. Deadline for submittal of the awards nomination is November 1st.
AIPG Michigan Section Awards Programs